See How an Aerospace Engineer Solved
"Laptop Hunch Syndrome"
90 Day - 100% Money-Back Guarantee

Increase Energy and Confidence
Poor posture for 30 minutes significantly increases stress levels, depression, and fear. Upright posture results in greater confidence and lower stress levels.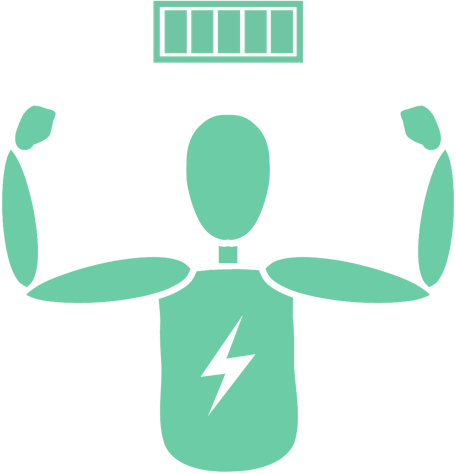 Helps Prevent a Lifetime of Injuries
Using a laptop for 4 hours or more per day puts you at risk for a lifetime of computer-related injuries and pain.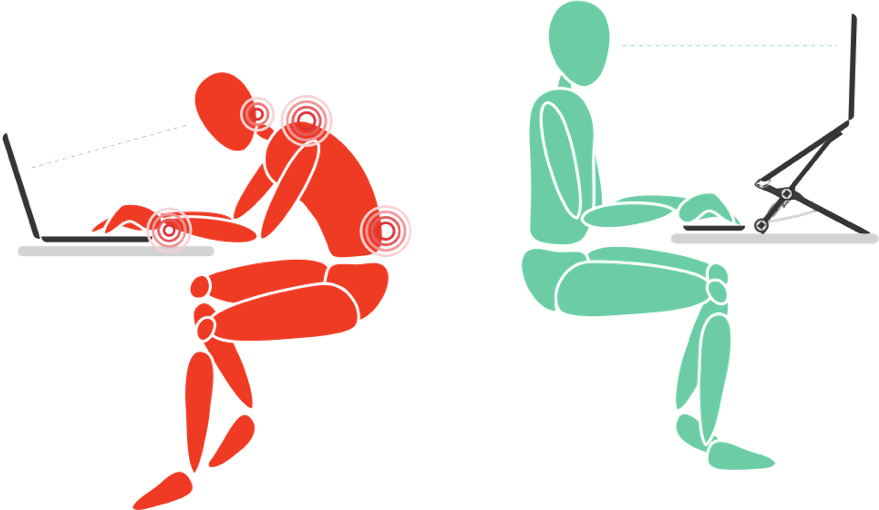 A Beautifully Simple Solution for Work & School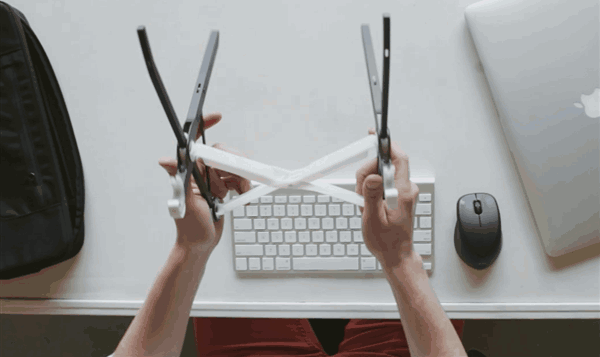 Portable
One easy motion opens and closes the feather-light Roost Stand (only 5.5 oz).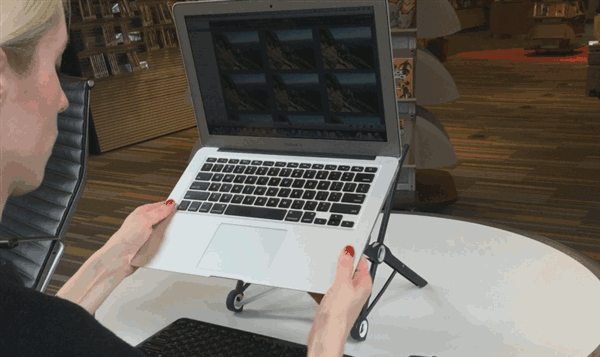 Adjustable
Elevates your screen 6 - 11 inches above the table. Perfect eye height.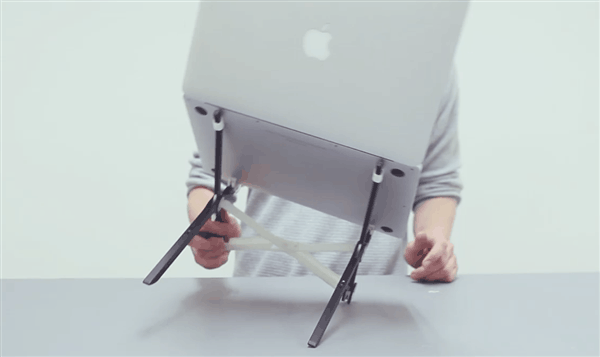 Stable
Patent-pending "Pivoting Grips" make your delicate laptop a perfect fit.
90 Day - 100% Money-Back Guarantee

Made in U.S.A. for Exceptional Quality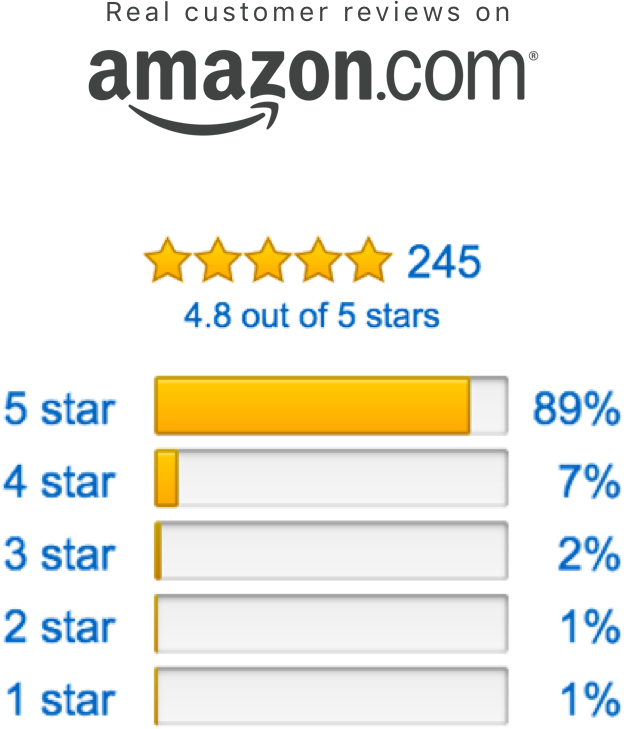 90 Day - 100% Money-Back Guarantee