Improve Productivity and Health.

Ideal Ergonomics on Your Laptop. Anywhere.
•   Collapsible and Easy to Carry
•   7 Height Settings
•   Fits All Laptops
•   Impossibly Lightweight (6.3 oz)
Order Now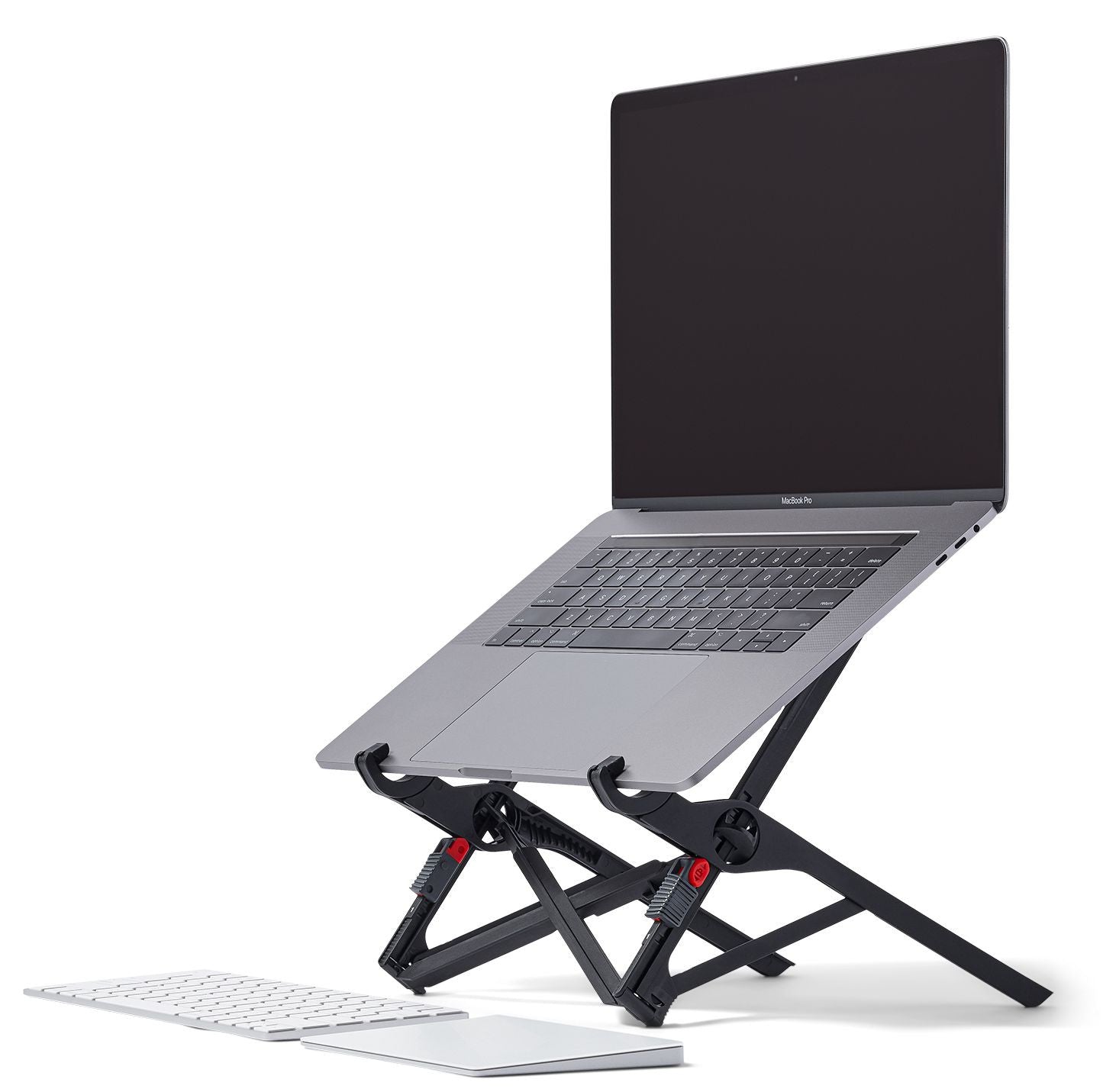 300+
REAL

5-Star Reviews on Amazon.com

$1M+ Raised

on
Kickstarter

Designed in
Denver, Colorado
Why is the Roost important for health?
Using a laptop for 4 hours or more per day puts you at risk for a lifetime of computer-related injuries and pain.
-Jacobs K., et al., Ergonomics, 2/2011
What Makes the Roost the Best Solution?
Height Adjustable
Elevates Screen: 6 - 11 inches above the table.
IMPORTANT:
Adjusting your laptop screen height is critical for maximum comfort and productivity.
Easy to Use and Extremely Portable
One easy motion opens and closes the Roost Stand.
Weight: 6 ounces (170 g)
Closed: 1.30 x 1.17 x 13 inches (3.3 x 3.0 x 33.0 cm)
Fits All Laptops
Patented "Pivoting Grips" automatically adjust to fit your laptop.

"I had been working at my laptop like a gargolye... I've finally found a solution."
– TechCrunch

"Most useful piece of kit I have... Don't know what I was doing without it."
– Paul B.

"I freaking love it! so simple yet so f#$%ing useful..I have two!"
– Sean N.

"This stand will change the way you use your MacBook... you will never have to experience neck, arm, or back pain ever again."
– Cult of Mac
Get Notified when Roost Launches new Products